Halloween Trail Camera Tips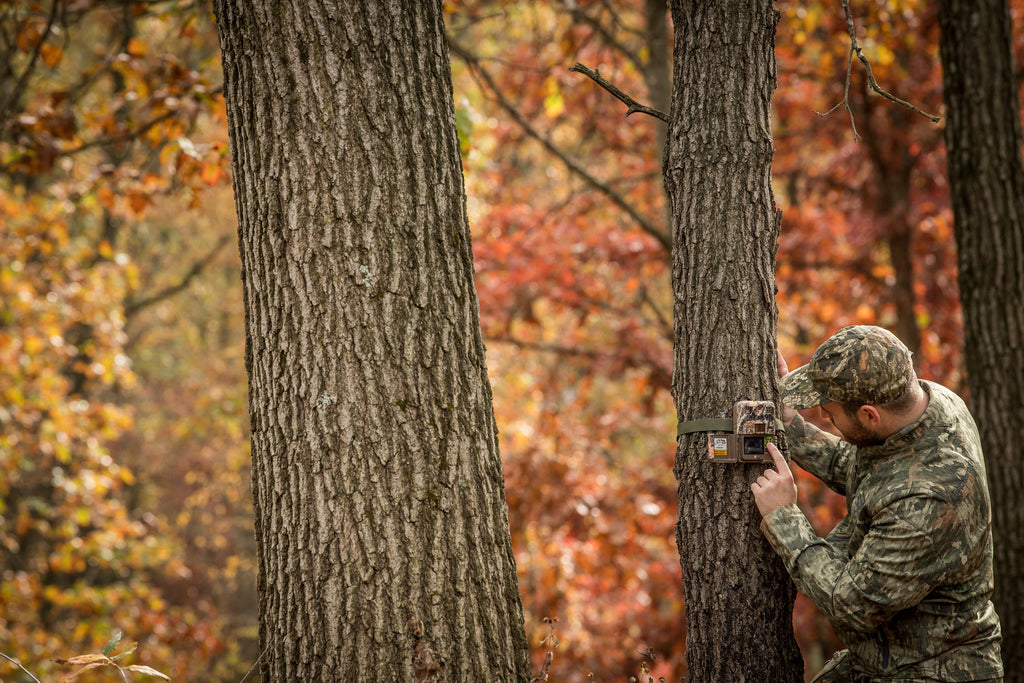 By Pro-Staffer Scott Cronin
It just takes a few seconds to change and catch deer during the rut on your Browning Trail Cameras.  This is the perfect time to change your trigger speed on your cameras to seconds and do multiple shot or rapid fire mode.  Another setting to not overlook is your flash, regarding shutter speed.  The Fast Motion setting really is a great mode to utilize during the seeking and chasing stages of the rut.  Some simple adjustments can make the difference in getting the intel you need to have a successful season.  
Rut funnels, pinch points and habitat transition edges are all great spots for trail cameras in November.  While scrape activity has been hot as the rut progresses remember bucks will be on their feet checking doe bedding areas.  This is a great time of year to get intel on deer, not just for this year but to help you develop a strategy for future years.  Try to place your cameras facing either North or South to help the quality of your pictures during sunrise and sunset.
Halloween is a great time to treat your trail cameras, so they do not play any tricks on you.  With the cooler air in the weeks to come and peak rut activity make sure your cameras are running off of fresh, full batteries.  While checking cameras already in the field or putting out cameras in new locations, don't forget about vegetation and foliage changes to come as well.  Cameras will be able to trigger longer distances and the flash settings can be adjusted to get the best images possible and increasing the field of view images provide you.  
With more hunters taking to the woods and folks getting out to enjoy Fall weather, don't forget to overlook security features of your Browning Trail Cameras.  No matter if you mount your cameras higher, utilizing adjustable mounting brackets or try to prevent theft using security boxes, it never hurts to remember the reality of trail camera theft this time of year.  Condensation can interfere and take away from image quality as well.  Do not let it steal your great photos this time of year.  One solution to help prevent issues with condensation is to use antifog lens treatment products.
Ever put a trail camera on the ground, angled up versus deploying them elevated?  If not, you should try it sometime.  There are many benefits from this technique and it puts a new twist into your intel collection utilizing your Browning Trail Cameras.  This works particularly well in areas with angles and elevation changes regarding topography.  Hopefully this small tidbit will make you start thinking of exactly where that application can come into play for your scouting.