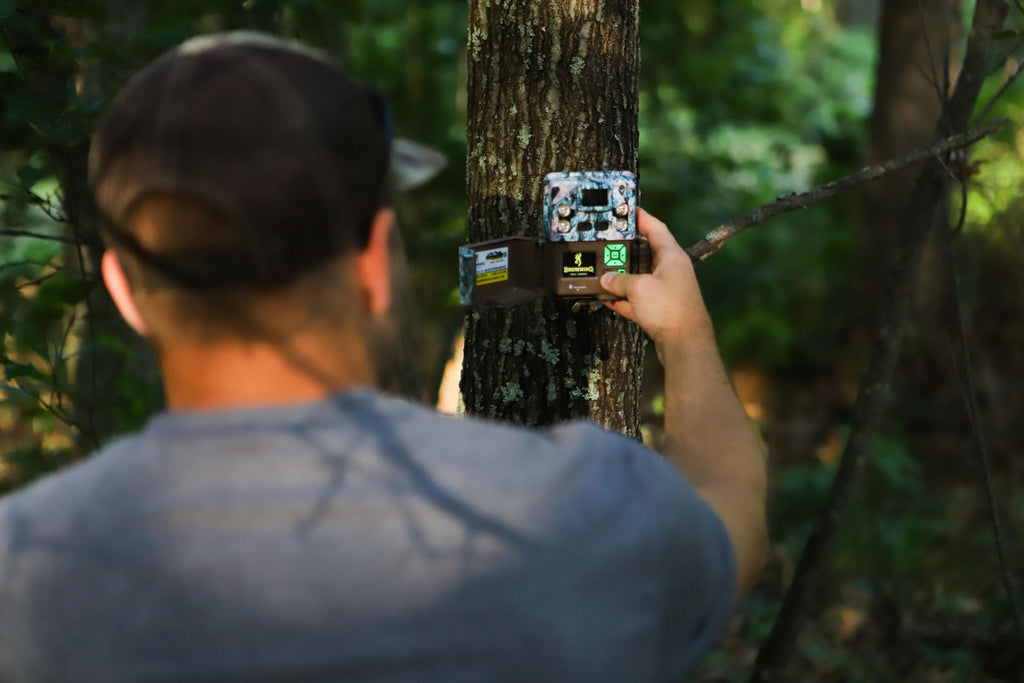 By Pro-Staffer Jordan Yira
The summer months go by fast and furious. Between getting stands hung, trails cut, food plots in, and trail cameras out, there is a lot of prep work in the offseason that makes sitting in the tree in the fall, a breeze. My favorite part of hunting is all the prep work. Seeing your sweat equity payoff is very rewarding. Getting cameras out is an essential part of the puzzle. Browning Trail Cameras are a critical part of my scouting.
As summer progresses, I am eager to get inventory on what is out there and who is returning to the battlefield from last year. It is a great opportunity to start producing a game plan to target your hit lister. Ever since Browning Trail Cameras has released their cell cameras, they have been my workhorse. I put cell cameras over my food plots, mineral sites, bedding areas, swamps - all the hard-to-reach areas that I do not want to go to often.
With each of my cell cameras I am putting a big GB SD card in to let it soak over the summer and the fall. Along with that, I have a solar panel or extra battery pack attached. I want these cameras to last all year…. and they do! My Browning Defender Wireless, with lithium batteries, hung from July 2021 – March 2022. I like the Defender Wireless cameras because of the versatility of the settings and how it can be all controlled from an app.
When hunting up in the Northwoods of MN, where many deer have never seen a human, I prefer using my Browning Dark Ops and Spec Ops trail cameras. I like to put the Spec Ops over scrapes and rubs on video mode. I prefer to put my Dark Ops on trails for crisp pictures. I put my non-cell cameras close to enter and exit routes so I can grab the SD cards and put another in it on the way out.
Using both the cell cameras and the non-cell cameras have been a huge help to pattern mature deer. One tip that has saved me many headaches is making sure I re-format the SD card after changing the card out. Work smarter, not harder… Let your cameras do the work and put your trust in them. Good luck this season!