Using Trail Cameras to Scout for Spring Turkeys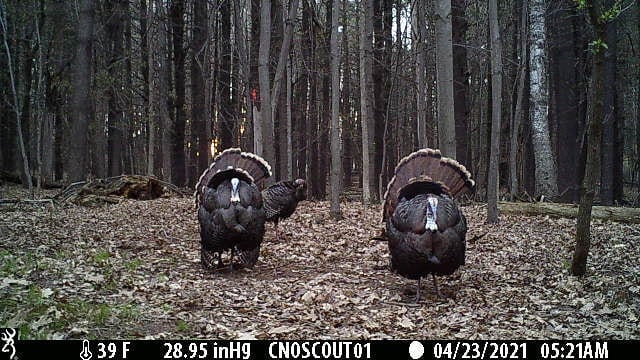 With the Spring warm up around the corner, that means Spring turkey seasons are too. Most people think of whitetails when using trail cameras in the field. With the increase in trail camera technology over the years, they have come along ways. Cell camera technologies are picking up steam and can be a huge help in the field. I use my Browning Trail Cameras in the Spring prior to winter flocks breaking up. This gives me a good feel for how the turkey population wintered here in the Midwest and gives me hope for the Spring.
Cell cameras can be a huge advantage for you in scouting while you are stuck at that four-letter word nobody likes called "work"! With only so much vacation time able to be taken in a year, we can use trail cameras to keep an eye on the movement of those turkeys. This will allow us to pinpoint those birds and know just which tree to sit under on that calm Spring morning.
I have found this very beneficial over the years when introducing new hunters and youth hunters to turkey hunting. Having some pictures to show them also helps keep the blood flowing on those quiet mornings. Areas that I focus my trail cameras on are the roost and the strut zones. When hunting multiple properties, cell cameras can help you pick which property to hunt and when. As it becomes later in the season this can be very helpful as toms become locked on those hens and become less vocal in the mornings.