Venison Bacon Bites Recipe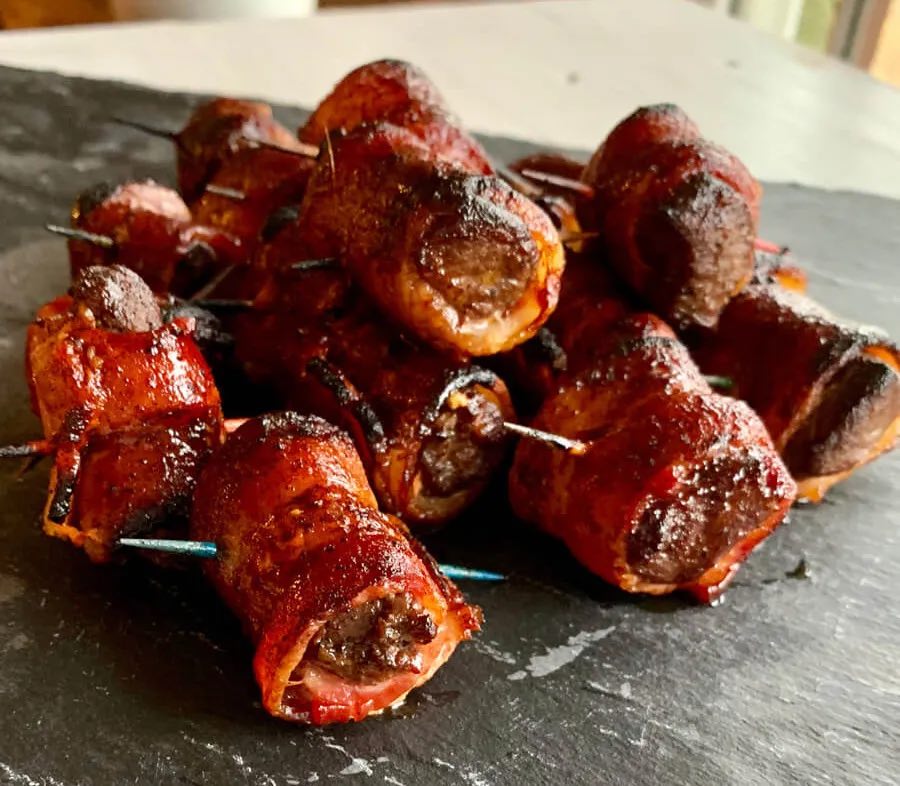 Looking for a great wild game appetizer to bring to the Superbowl? This recipe for Venison Bacon Bites from Pro-Staffer Jordan Yira is sure to be a crowd-pleaser and is one of his favorite appetizers to bring along to a party or gathering. 
INGREDIENTS
1.5 lbs of Venison

1 pack of bacon

¼ cup olive oil

¼ cup soy sauce

¼ cup worcestershire sauce

¼ cup balsamic vinegar

3 cloves garlic, pressed or finely minced

1 teaspoon mustard, any kind

½ teaspoon black pepper

¼ cup barbecue sauce
DIRECTIONS
Excluding the venison, mix all ingredients above in a bowl until well combined.

Cut up venison back straps into 1 inch cubes.

Add venison chunks to your marinade mixture and cover, put in the fridge to sit for 1-2 hours.

Cut bacon strips in half and roll the venison cubes up and use a toothpick to hold together.

Preheat your pellet grill or oven to 450 degrees and cook for 10-12 minutes or until meat reaches an internal temperature of 165 degrees.

Lastly, glaze BBQ sauce over the bacon for a finishing touch.

Enjoy!